Unique Slate Roof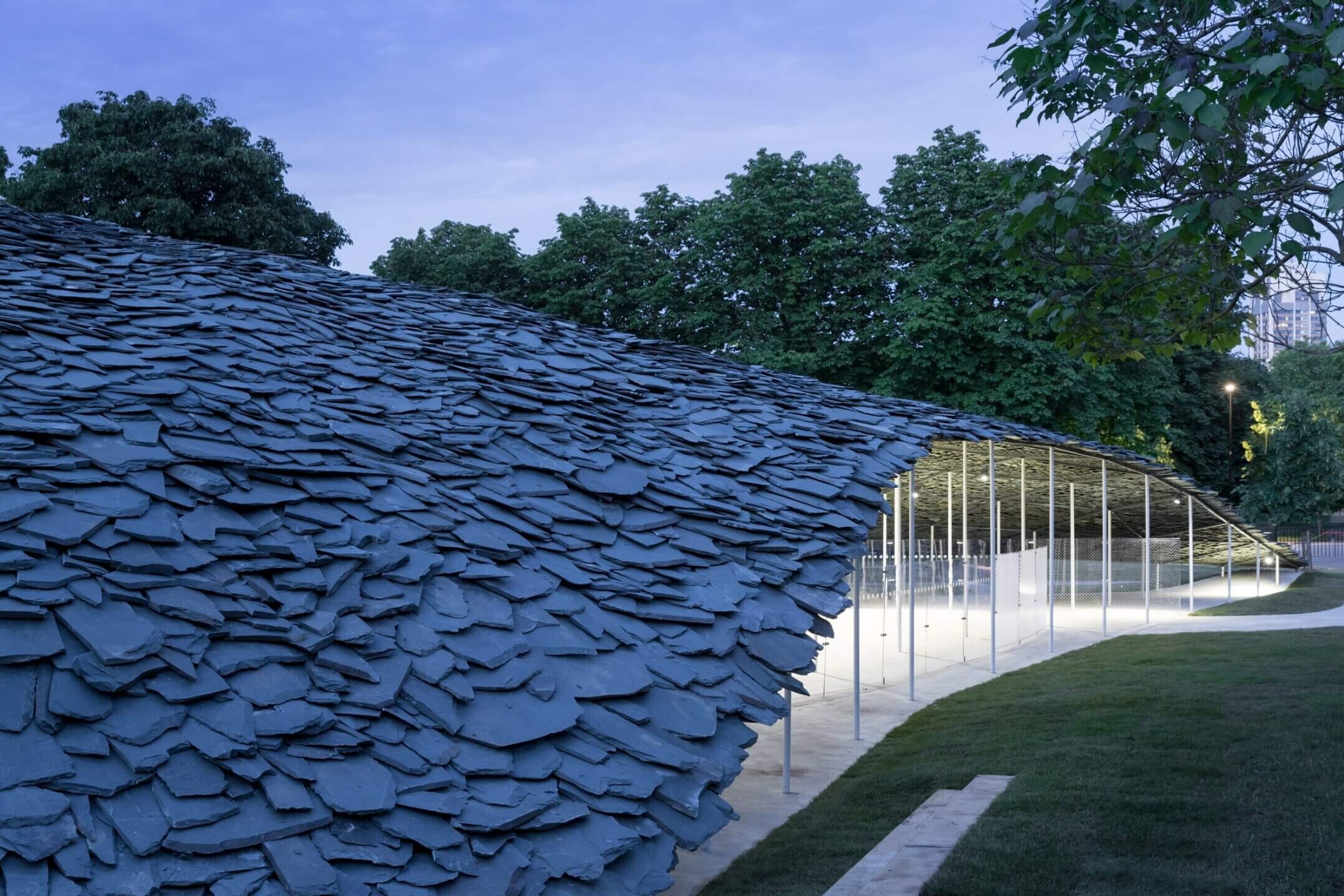 Japanese architect Junya Ishigami has completed this year's Serpentine Pavilion, a craggy structure he describes as a "hill made out of rocks".
The latest Serpentine Pavilion, located on the lawn outside the Serpentine Gallery in London's Kensington Gardens, comprises a rugged, rocky canopy made out of 61 tonnes of Cumbrian slate.
This large mound of slate is held up by a slender steel structure, supported by a grid of 106 pin-ended columns that are arranged randomly to create a "forest".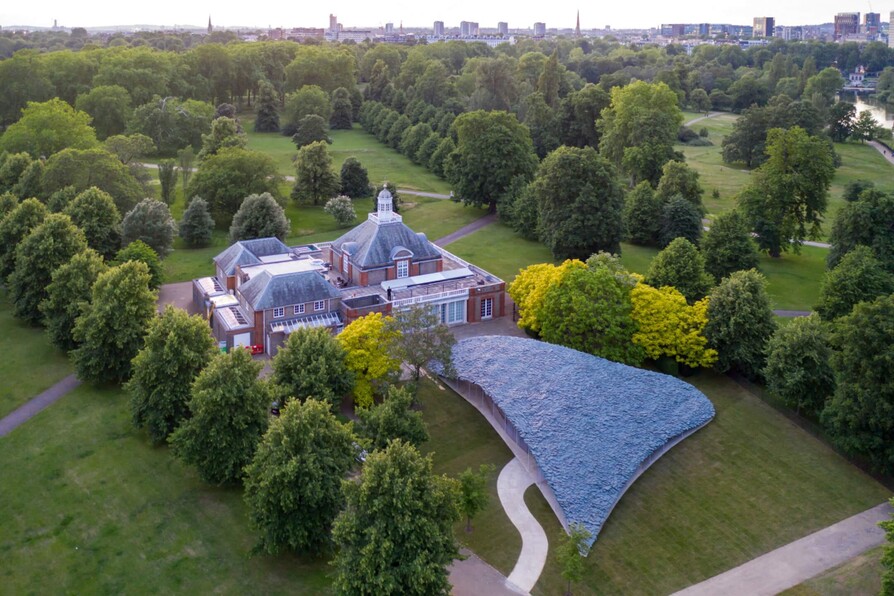 "A stone creates a landscape, and a landscape usually sits outside of a building. I wanted to create the landscape inside the building, as a theory of the landscape that the stone creates outside," said Ishigami.
"In that sense, I tried to create this landscape that exists outside, inside the building itself."
Ishigami is the fourth Japanese architect to design a Serpentine Pavilion, following Toyo Ito in 2002, SANAA in 2009 and Sou Fujimoto in 2013. Even more so than his predecessors, a central focus of his work is making architecture that both celebrates and mimics the forms of the natural world.
His aim here was to create a building that takes the slate roof – one of the world's most common architectural features – and show how it can be made to look like something found in the wild.
The architect likens the structure to a range of natural flora and fauna, from mountains and trees, to a lake and a bird.
This roof reminds us of a project we did in California.
Let's talk slate! Call us today to talk about custom creating a unique roof for your next project. 802-287-2295