Our Eagle Quarry's Variegated Purple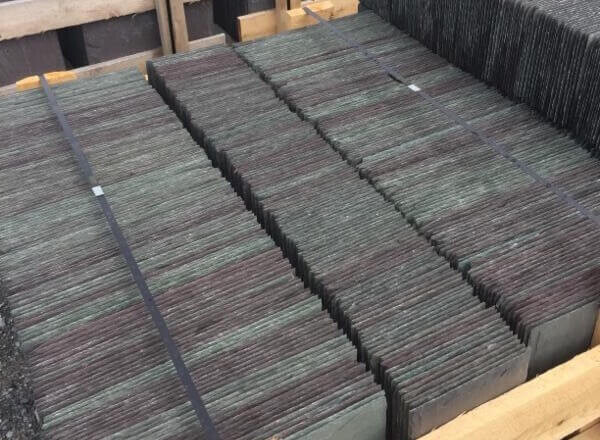 Our Variegated Purple is a true "full range" purple, meaning the range of shades within the color go from almost a Semi-Weathering Grey Green, all the way thru the greys and "gurples", to the strong, clear Vermont Purple.

The pallet above demonstrates this unique and gorgeous natural range. The photo of the block of stone shows how the different colors are like a "ombre" effect, the gradual blending of one color hue to another. It's almost like the colors melt from dark to light shades and hundreds of different shades in-between.
Contact us for current availability and pricing. nan@newenglandslate.com
Thanks for reading, Nan

Next Blog Post
So, you're wondering what's the math behind that calculation? 50′ x 12′ x 13′ = 7,800 cubic feet FYI, Slate = 168 lbs per cubic foot 7,800 cu ft x 168 lbs = 1,310,400 lbs of stone! Maybe you are wondering,…